Amanda Pulford
Director, Clinical Psychologist
BPsych (Hons) MPsych (Clin)
MAPS FCCLP MACPA TIRF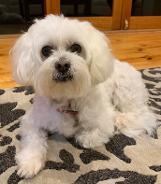 About Amanda
Amanda has experience in adult public and private mental health settings, as well as corporate and organisational settings.
Her therapeutic approach is always tailored to each individual client or couple, and treatment is collaboratively agreed upon. Amanda also considers a broader life focus, recognising that individuals are influenced by the environments in which they are raised, the life events they have experienced, and the individuals they are connected with.
Amanda is experienced in Cognitive Behaviour Therapy (CBT), Acceptance and Commitment Therapy (ACT), Mindfulness Based Cognitive Therapy, Traumatic Incident Reduction (TIR), Schema Therapy, Eye Movement Desensitisation Reprocessing (EMDR), Interpersonal Psychotherapy, Motivational Interviewing, Dialectical Behaviour Therapy, and couples therapy.
Amanda is a Clinical Psychologist, holds a Bachelor of Psychology Honours degree (First Class) and a Master of Clinical Psychology degree. Amanda is a Member of the Australian Psychological Society, and the Australian Clinical Psychology Association.
About Our Administration Staff
About Michelle
Michelle is the friendly face that you'll see behind our reception desk, or the kind voice that you'll hear on the end of the phone Monday to Wednesday (between 9.00am and 5.00pm).
Michelle has worked in a variety of administration roles for over 25 years, and she has enjoyed roles where she has been able to help make a difference to the lives of people. Michelle enjoys meeting and communicating with different people, and making positive things happen.
About Our Health and Wellness Officer
About Aashika (if you're wondering, Aashika means 'Loveable')
If you're lucky, and she's not too busy sleeping, you'll be greeted by our 'Health and Wellness Officer', our friendly dog, Aashika. Aashika is true to her name (Loveable), she's adorable, and she's super friendly. She also welcomes pats (on her chest), and if you're lucky she'll give you licks.