We are an adult Clinical Psychology practice, passionate about working with individuals or couples. We are located in Glenelg South, consulting Monday through to Thursday.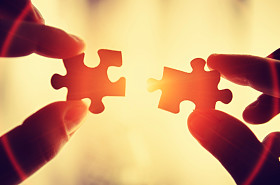 Our primary focus is working with trauma and its potential side effects. Trauma's are many and varied, and can include such things as exposure to war, sexual and/or physical assault, abuse, death of a loved one or an accident. We understand the impact a traumatic event can have on the quality of life of individuals and those around them. Resulting effects from traumatic exposure can include, but are not limited to :
post-traumatic stress
relationship difficulties
avoidance
depression
anxiety
substances use, and/or
sleep difficulties
We understand that experiencing a trauma and coping with the aftermath is not easy and that people may need some assistance and strategies. We also understand that working with your experience may not be pleasant and can be challenging; so we would like to support you, work with you, and help you heal through growth. We ensure you feel safe, understood and supported throughout your process.
We are also committed to working with couples. It's common for relationships to experience "ups and downs"; however, sometimes we need some guidance from an experienced professional who can assist with understanding the challenges, providing skills that open up connection, and offering clarity regarding a way forward. We provide a safe space for couples to be heard and validated, we suggest tools that open up connection, and offer clarity regarding a way forward.
We also work with adults who may be dealing with other challenges, such as fear and/or anxiety; feeling down, flat or lacking in motivation and energy; stress in relationships, family, or career; sexual difficulties; sleep difficulties; and addictions. Or individuals who would like to focus on their personal growth and gain further self awareness.
Through creating a safe, professional, and trusting environment at Awaken Psychology we aim to assist people to learn ways of working differently with their challenges so that they can live a life they desire.
Sessions at Awaken Psychology last approximately 50 minutes. We ask that you arrive 10 minutes early for your first session as there is some paperwork to fill out. After your first session we ask that you arrive on time for your follow-up appointments as we strictly adhere to appointment start times (as much as practical).

During our sessions, any information that you disclose is confidential. This means that we will not reveal any information about you or your attendance at our practice, unless you provide permission for this. However, there are three exceptions to this. Firstly, psychologists must disclose when there is a danger to the client or to another person (minimal information to avert risk is disclosed). Secondly, if it is disclosed that a child has been or may be subjected to physical, sexual or emotional abuse or neglect (psychologists by law must report this to appropriate authorities). Thirdly, unregistered firearms must also be reported to the relevant authorities.



About Our Fees and Available Rebates
Psychology sessions can attract a rebate through Medicare and most Private Health Funds.
The current Australian Psychological Society recommended rate per session is $254. At Awaken Psychology we charge $201.50 per session (or $151.50 for Health Care Card holders).

Individuals who are referred through a Mental Health Care Plan via their GP or Psychiatrist will receive a rebate of $126.50 from Medicare and pay a gap of $75 per session (or $25 if they hold a Health Care Card).

Individuals can also self refer. Some Private Health Funds will provide a rebate of approximately $50-$100 for these sessions.
We accept credit and debit cards and cash, and full payment is required at the time of consultation (we prefer payment via EFTPOS). Please Note: we have the 'Mediclear' system available, which means clients pay the full amount on the day and can be reimbursed the Medicare rebate on that day into their cheque or savings account.
Cancellations and Missed Appointments
The scheduled appointment time is reserved for you and Awaken Psychology is fully booked. Short notice cancellations or 'no shows' mean that others miss out. As such, we have a cancellation policy. If you miss an appointment, reschedule, or cancel within 24 hours of your appointment time, you will be billed 100% of your scheduled fee as a cancellation fee. Medicare and Private Health Funds do not cover payment for missed appointments.